Spotlight! on Heather Crane
In our Spotlight! series, we highlight the unique histories and interests of our incredible team. We asked each of our team members to answer eight questions that we hope will show you their special contributions to our firm.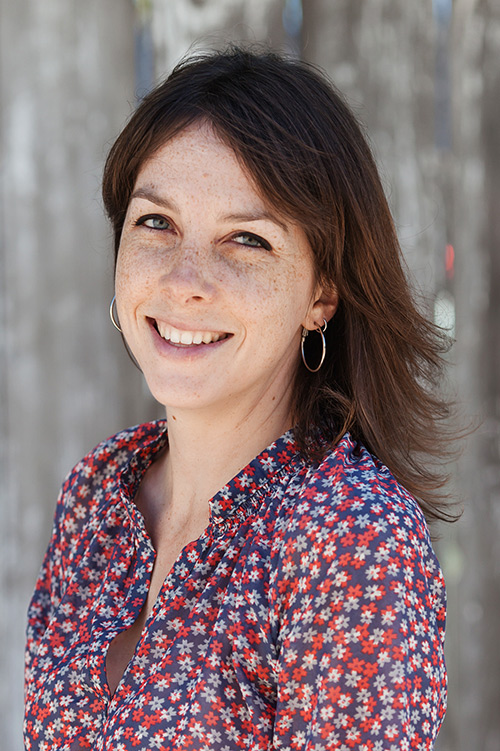 This month, we interviewed Project Manager Heather Crane, AIA. Let's get personal!
1. Let's start with the basics. Where are you from?
A small town called Gridley, CA, north of Sacremento.
2. When did you join IS Architecture and what was your position when you joined?
I joined ISA in September of 2011 as a Job Captain. I did a bit of everything for the first few years — residential architecture, preservation architecture, archival research, historic preservation report writing, all of it. Now that we have our two architectural historians on staff I do less report writing but still get to work on both the residential and historic preservation sides of the firm.
3. Tell me a little about your first project.
Well, the Sunday before I was supposed to start I get a call from Marissa (our business manager) asking how flexible my start date was and could I meet her and Ione at the airport. I wasn't about to say no before my 'official' first day even started so I met them and off we went to Nevada. At this point I had spent zero days in the office and didn't even have my work computer yet – I brought my personal computer just in case because I wasn't sure what exactly we were doing. It turned out that we drove 4 hours together from the airport to Goldfield, NV to spend 2 cold days doing fieldwork. It was pretty nerve-wracking at the time but it turned out that we all got along… and the resource we were working on was amazing! It was a three-story Georgian Revival building from the early 1900s. Very cool. It was a lot of fun and I must admit it makes for a great story!
4. Which are your favorite types of projects?
That's a hard one. I like working with adobe structures best, I think. It's a specialty of this firm and I had no experience with them before joining. There are so few historic adobes remaining that I feel like it's a privilege to be able to be a part of those projects. I've worked on both the Mohnike Adobe and the Torrey Pines Lodge and would love to be able to work on more!
5. When did you know that you wanted to be an architect?
I was really big on Legos as a kid. I would even build Lego boat houses for my Barbies! When I was 11 or 12 I convinced my parents to get me this 3D home architect software. I'd spend all weekend on that while my friends were playing video games. I spend so much time on it, in fact, that I learned all of the program's glitches and quirks and knew exactly what order to press things in to keep it working – I was well prepared for temperamental CAD programs, I guess.
Despite what seems like an obvious passion for architecture in hindsight, I didn't know what I wanted to do straight out of high school. I was taking some general education courses at a local community college when my mom suggested I sign up for a summer architecture program at the New School of Architecture. She thought it sounded right up my alley and she was right! After that summer I applied to Mesa College to get my Associate's degree in architecture, then transferred to Woodbury School of Architecture.
6. When did you know that you wanted to work with historic architecture?
While I was at Woodbury I participated in a student worker program at the County of San Diego's General Services Project Management Division. The County owns historic buildings, so one project I was working on required archival research and a sort of museum display about the building's history. I found that I had a talent for archival research and finding primary source material. I was hooked!
7. What is your favorite thing to do or favorite place to go in San Diego?
Right now, probably Pannikin Coffee and Tea in Encinitas. It's a cute little coffee shop inside a historic, Victorian-style train depot. It's been moved away from its original location, but it's still a cute little spot.
8. And the final, very important question: cats or dogs?
Can I say both? I grew up with cats and love them, but I also love having dogs in the office.
---
Thanks to Heather for sharing! You can read more about her professional qualifications on our Studio page.