Ask an Architect – April 2017 Edition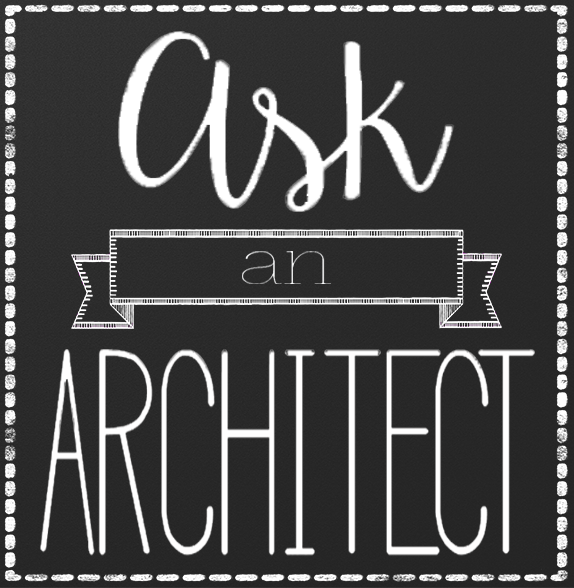 We here at ISA get phone calls all the time from homeowners (and potential homeowners!) who don't quite know where to start with this whole 'hiring an architect' thing. Some people just want to educate themselves (what is an FAR, anyway?) and don't know where to turn. So we decided to answer some of the most frequently asked questions we get about architects, architecture, and our residential architecture services in a new, monthly blog series.
This month's questions are answered by ISA Project Manager Heather Crane, AIA. Let's get to it!
1. How do I know if I even need an architect?
Even small projects can be incredibly complex. One of the main benefits of hiring an architect is that we are experienced at making all those moving pieces fit together and assuring the most efficient process possible. That means shorter timelines, fewer unforeseen issues, and cost efficiency! Another reason to hire an architect is if you have a general idea of what you want but feel overwhelmed by the number of choices involved in a project of any size. Even if you have a sharp design sense and have already picked everything out, an architect will help make all those individual decisions come together to form a cohesive design.
2. Does the size of my project matter?
There is no such thing as a project that is too big or too small — your project should be what you want or need it to be! That being said, architectural firms usually have their own thresholds for project size based on their capabilities, staffing, etc. For a custom residential firm like us, we tend to take larger projects to make sure that our fees are in proportion to the work being done. You wouldn't want to pay more for your architect than you would on the project itself! On the firm's side, as well, we have to make sure that we are being business-smart about the types of jobs we take. Each individual firm will be able to tell you what size projects they work on and if your scope of work fits with their capabilities.
3. How do I go about selecting an architect or a firm?
Feel free to look at the firm's portfolio and ask for references. A lot of our residential work comes from client referrals, which means that there are a lot of San Diegans who know our reputation and might be willing to share information. As far as the portfolio goes, most firms have an online portfolio now that can show you the type, style, and quality of their previous work. If you find yourself liking a lot of their work, you may want to give them a call!
You should also be on the lookout for each firm's specialty. Our niche tends to be working with historic architecture, although we also love to do brand new, modern construction. Some firms' 'thing' might be eco-friendly design or commercial architecture. You want to make sure that you're hiring the right firm for the type of end product you want.
4. Can you use these house plans I bought online?
We encourage our clients to look for inspiration online or in magazines. For example, my parents are starting to think about retirement and came to me with a floor plan they really loved and wanted me to tweak. That's a great starting point! However, we are a custom residential firm and start every project with a blank slate on which we can adapt and customize your inspiration images. There is also a complex web of zoning overlays and other technical requirements that might mean a pre-designed house plan might not be feasible on your property.
5. How do I prepare for my first meeting with you?
The goal of our first meeting with a client is to discuss the project goals and feasibility, as well as give the client a better sense of our process and personalities. It's helpful if the client has a list of project aims and a budget range in mind — that will help us give you the most accurate proposal and give you a better idea of what's possible.
Another good preparation idea: Communicate with your realtor, a land-use attorney, or your jurisdiction's city planning/development authorities to catch early signs of complications. Is there protected wildlife habitat on the parcel? Is the existing house over 45 years old and therefore potentially historic? How many square feet can be built on that lot and how close to that limit is it? A good architect will do all this research for you once the project starts, but knowing some of the limitations that might be imposed on the property or project ahead of time can head off delays and disappointments!
Don't see your question above? Leave a comment on any of our Facebook, Twitter, or Instagram 'Ask an Architect' posts (marked with the above logo) with the hashtag #askanarchitect and tag us in it. You could see your question in the next installment!